Air Conditioning and Heating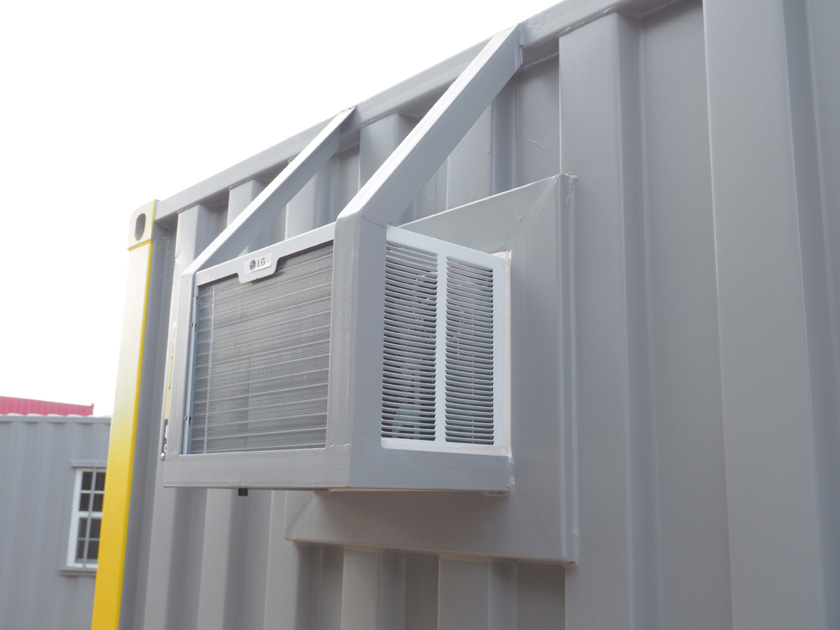 If you are looking for heating and air conditioning options for temperature control in your shipping container, Container King offers two options. Our more affordable solution is a basic window unit. Window units are a great option for basic heating and cooling needs for single rooms/areas. Our second option is a Mini Split. While the Mini Split is a more expensive option, it has its advantages. A Mini Split is a system that is split into two parts, an indoor air-handling unit, and an outdoor compressor/condenser. This helps the system have ultra-quiet operation. The indoor unit is wall-mounted, making it aesthetically pleasing.
If the container has multiple rooms, the Multi Head Mini Split is the perfect heating and cooling solution. Individually mounted indoor units in each room connect to one outdoor unit. This allows you to heat and cool all of the rooms with one system.